Read Time:
3 Minute, 7 Second
As the Academy Awards come and go every year, we often get a thrill out of them. Some actors win, some get nominated and some get robbed. Yes, the Academy Awards aren't always fair, but it is what it is.
And then, some years, things really come together, and the winners end up being the ones who deserve the awards, in my opinion, at least. When that happens, everything seems to be in order, just like at the Oscars. Here are my thoughts on what happened at these Oscars, fresh out of the oven.
Everything Everywhere All At Once – Many Wins, Almost as Many as It Deserves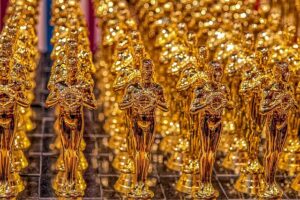 Without going into too many spoilers, this movie won seven Academy Awards, which is a huge undertaking for any movie. This movie won the award for Best Picture, Best Film Editing, Best Director and Best Original Screenplay. For the actresses and actor, they won the award for Best Actress and Best Supporting Actress, namely Michele Yeoh and Jamie Lee Curtis, as well as Best Supporting Actor, Ke Huy Quan.
This is a movie that you simply must watch, and it will become clear why it has won so many awards.
Brendan Fraser – The Internet's Golden Actor
Noone made a comeback in recent years and Brendan Fraser did. The actor was tired of Hollywood and didn't want anything to do with acting for a while. However, his most recent movie, The Whale, shows that he still not only has talent, but a passion and the means to express that.
He won the award for Best Actor, which is very fitting. Given his comeback and the community's huge praise, we can expect to see him in many movies to come.
All Quiet on the Western Front – An International Masterpiece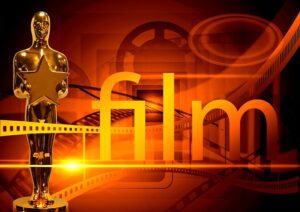 This movie won four awards, the Best International Feature Film, Best Original Score, Best Production Design and Best Cinematography. It is quite an accomplishment for a foreign movie, given the track record of the Academy Awards.
It will send you back into 1917, World War I, to see how German boys handled the war. It isn't a fun or joyful movie, but rather a tragic one, a really good adaptation of the eponymous novel written by Erich Maria Remarque. The awards are more than deserved and the movie is a masterpiece.
Avatar – A Visual Masterpiece
Some might not have enjoyed Avatar: The Way of Water, especially since you need to watch a third of the movie just to get to the water (and the movie is three hours long), but one cannot undersell its visual effects.
What the Avatar series have done so far, is redefine what we can do with motion capture and CGI. CGI is often associated with sub par movies and bad effects, but Avatar: The Way of Water takes it to the next level, which is why it won the Best Visual Effects award.
Top Gun – Happy Plane Noises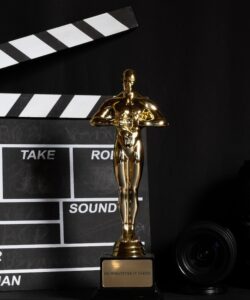 While some critics, namely pilots and those working in the plane industry, have criticised the sounds used for some of the flight scenes, it is such an immersive experience, for everyone who had seen it in a theatre, with surround sound.
Top Gun: Maverick, made flight scenes like never before, with actors having trained like actual marine pilots, months before shooting started. With the US Navy and a plethora of companies necessary to make such a movie, Top Gun: Maverick was nominated for six awards and won the one for Best Sound.
The 95th Academy Awards did well to award the movies we expected to win. Some fans are left sad, with their favourite movies not winning, nor being nominated, but all in all, the right movies got their awards.