Read Time:
2 Minute, 40 Second
Everyone needs some platform, or a way to socialise. Some people prefer general platforms such as Facebook, Twitter, Instagram, or even Reddit, depending on the topics they want to discuss.
However, when you are into specific things, you might want a platform which is more oriented towards the topic you prefer. For movie buffs or cinephiles, Letterboxd is the platform to go, the site where you can find people who share your passion for movies.
What is Letterboxd?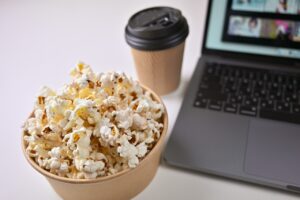 Founded in 2011 by Matthew Buchanan and Karl von Randow, this site is a social network which has the goal for people to share their love for movies. You can make lists, interact with other people, see their lists, tiers and leave reviews. Using a star system with half-stars available, you can rate your movies from 0.5 to 5, with anything in between. Some prefer this system to a numerical one, but that is always up to debate.
What matters is that movie buffs have a platform to interact on.
Why Letterboxd?
Social networks which are general in nature are often not a good place to discuss specific topics in depth, mostly because they are geared towards general posts. Nobody wants to read a long post on a site which is meant for short ones. Sites like Twitter are definitely not meant for such discussions and lists.
Letterboxd gives you all the tools and a lovely UI, to discuss movies and cinema in general. It was built for that purpose, so that movie buffs have a home, a place to share their passion. Nowadays it is also a tool which can be used by studios and publishers, not just individuals who are there to discuss movies.
Can Anyone Use It?
The site is free to be browsed and you can see whatever you want to see, without an account. This is already much better than most social network sites, which require you to have an account in order to see the content.
However, if you want to interact with others, you need to have an account, which is understandable.

Features to Help Movie Buffs
Metadata is supplied from an open source database, namely The Movie Database. You can post reviews, rate movies and tag your posts with relevant keywords, to make them easier to find. You can follow accounts and get updates, and that way you can stay notified about their reviews, lists and so on. The site is also available as a mobile app, meaning that you can stay updated on the go.
There are stories from outside sources, as well as very well written reviews by experts. You can find anything on any movie, genre or anything from the industry, which makes it an essential resource for movie buffs.
As far as social network sites go, Letterboxd is the place to be if you want to share your passion about movies, leave reviews, follow other movie buffs and critics alike. You don't need an account, but it is recommended to make one if you want to post and interact.