Read Time:
2 Minute, 38 Second
We live in a busy world where a schedule is the only thing that can keep us from having a completely chaotic day, and hence, life. Sometimes, we don't even have time for the essentials, let alone our hobbies.
But, it is important to find a way to do what we love, whether it is exercising, or in the case of me and a plethora of others, movie watching. It might be difficult to find an hour, let alone three, during the day, but here are some ways you could get enough movie time, despite a busy life.
Chunks and Smaller Bits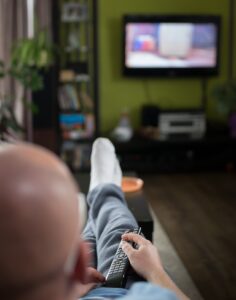 Movies are long, or rather, they last anywhere from an hour and twenty minutes, up to five hours, depending on how much there is to a movie. Most people can spare an hour and a half on a movie, but not every single day.
When it comes to longer movies, three hours every day simply isn't possible for people who have an active social life, who want to exercise, have a family and other interests.
This is where breaking a movie into reasonable chunks comes into play. Movies can be watched in increments, which is helped by most movies having metadata, which highlights when chapters start and end. Breaking movies up into 30-minute-long parts should work for most people.
Better Time Management
How many hours of your day goes into watching random stuff on your phone? The phones of today are very good at keeping notes and your statistics can always be viewed. You will be surprised how much time goes into your phone on a daily basis.
Most of that time could go into other activities, like movies. However, smartphones and the internet are not the only things that distract people. Not having a schedule or planning your days ahead is also an issue. Not everyone can or should live according to a strict, almost militaristic schedule, but you should plan your time, especially for the activities that you enjoy.
Using Every Moment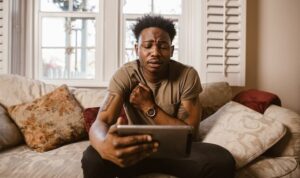 If you have spare time and you are commuting but not driving, you could watch parts of a movie on your phone.
Smartphones give us the benefit of being able to play media wherever, whenever, as long as you have internet access.
There will always be unused parts of your day where you could either aimlessly browse the internet, or use your screen time for something a bit more organised.
Social Activities
People like going to the cinema. You will surely have someone who wants to go to the movies on a regular basis with you. Some people love cinema for the sake of cinema and the topic nor the genre of the movie doesn't really matter that much.
Social activities are always a good way to both spend time with the people close to you, as well as enjoy a hobby.
It seems difficult, to find time in a hectic day or week, for something we love, but it can be done, with the tips above, especially if you are a movie buff. A little bit of planning goes a long way.